May 18, 2015
We returned to Silver Dollar City last week for their annual Bluegrass & BBQ Festival. We spent two days surrounded by bluegrass, great food, and nice people at one of our favorite venues.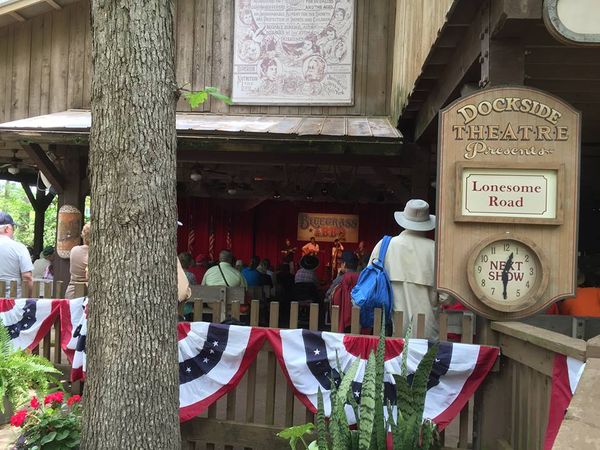 The Dockside!
(photo by Dan O'Day)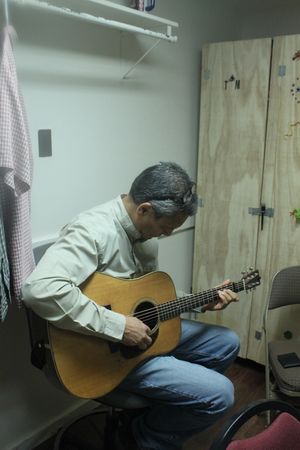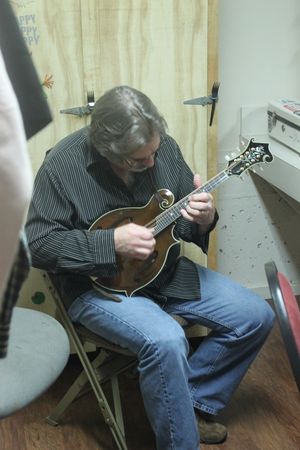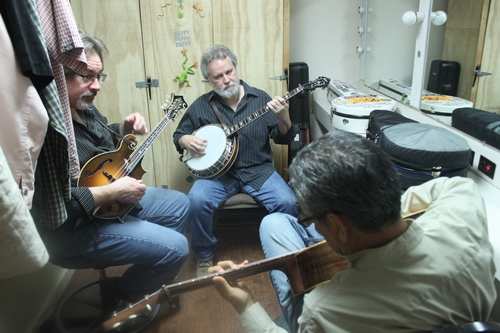 Warming up backstage before the afternoon shows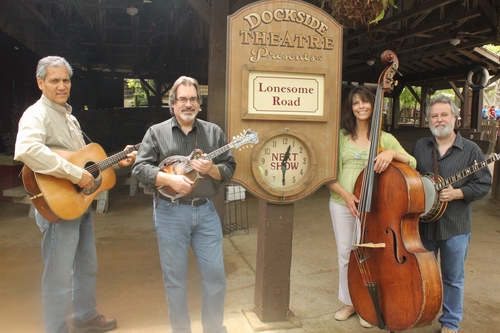 Tuned up and ready for our next set
We always look forward to spending time at Silver Dollar City. Remember, we'll be back later this summer for the annual Southern Gospel Picnic (August 27-September 7). You can catch our shows Monday, August 31st at the Boatworks Theater. We hope to see you then!