March 1, 2014 - Saturday night, Lonesome Road performed at a benefit concert for the Southwest Missouri charity, Convoy of Hope.  
 
---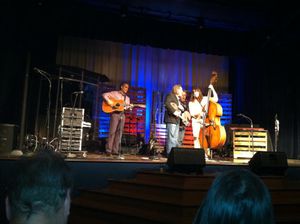 Numerous bands volunteered.  Performers played from late morning to evening, raising money and awareness for this respected, Missouri-based organization.
To learn more about Convoy of Hope and their worldwide relief efforts, visit convoyofhope.org.