June 13, 2016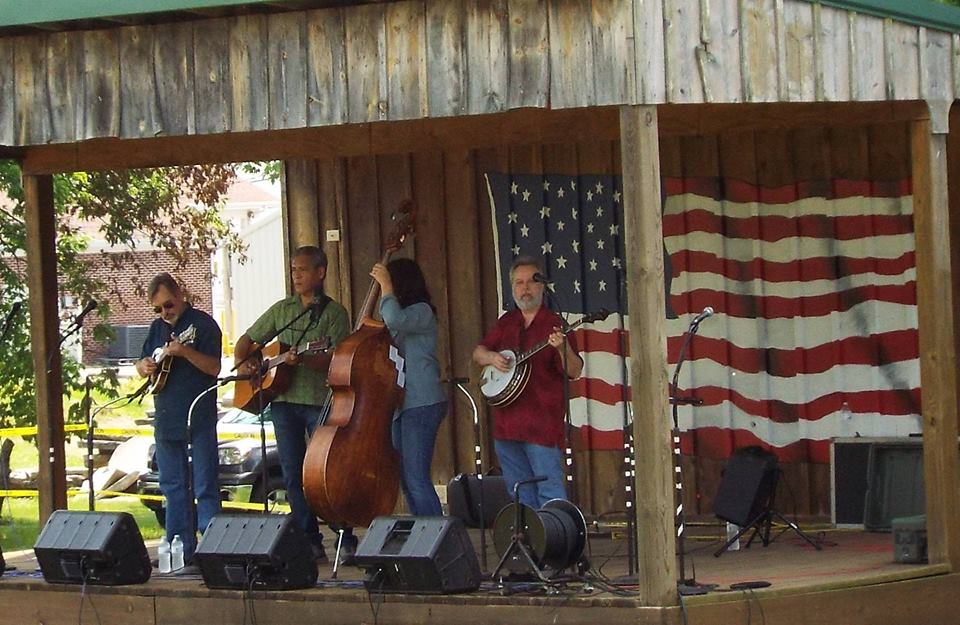 Beautiful weather for this year's festival
Saturday was a busy day for LR. In the afternoon, we played at the Pickin' in the Park festival in Walnut Grove, MO. The proceeds from this annual show benefit needy children in the Ozarks.
Then Saturday evening, we traveled the short distance to Billings, MO for a concert at
Mooneyham Junction
.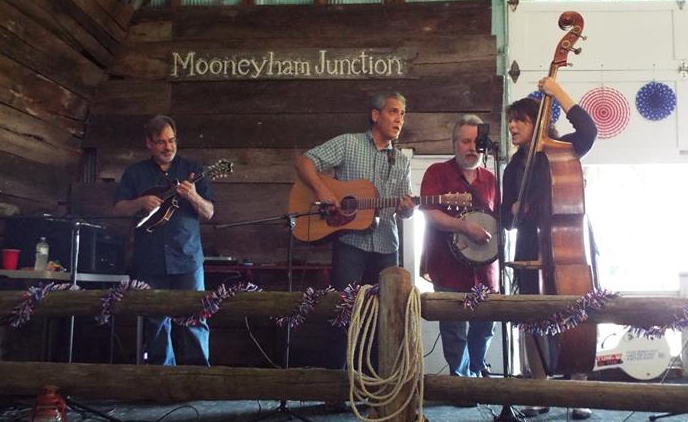 On stage in the Mooneyham's barn, where bands have performed for over 50 years
The Mooneyhams first hosted music shows on their family farm near Billings, MO in the early 60's. For years afterward, bluegrass and country bands performed to packed houses in the barn behind family's home. After a nearly 50 year hiatus, in 2012, Sybil Mooneyham Ryan and her husband, Mark, revived the family tradition by once again inviting the public to enjoy live music in the Mooneyham barn.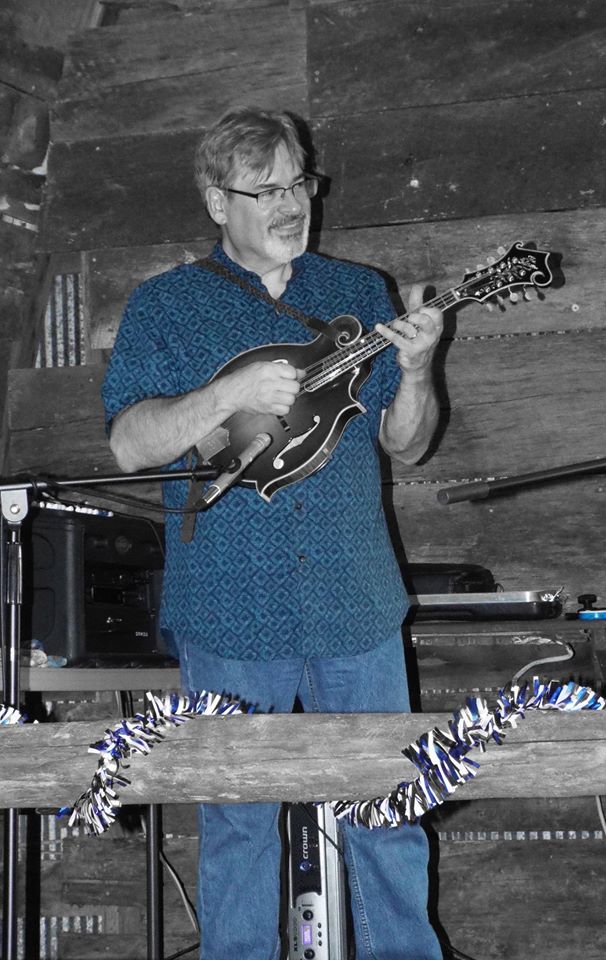 Ron, always smiling
 

We hope you will make plans to join Mark and Sybil Ryan on the 2nd Saturday of every month, April through October, for food, music and old-fashioned, summer fun at Mooneyham Junction.

Next week, we travel to Chillicothe, Missouri for The Sliced Bread Jam.
Photos by Mary Pennington