February 20, 2017
This past weekend, we headed to Wichita for the Kansas Bluegrass Association's annual winter festival. As always, we were greeted by the most enthusiastic audiences we could hope to meet. To celebrate the upcoming release of our new CD, "Home", we offered a preview download of one of the tracks to festival goers. We'll be sharing more about that project later this month.
On stage Saturday afternoon
Between shows, we led individual instrument workshops as well as a band workshop. We also had a chance to visit and pick with fellow musicians and friends like Bluegrass legend Allen Mills and mandolinist Scott Napier from
Lost and Found
.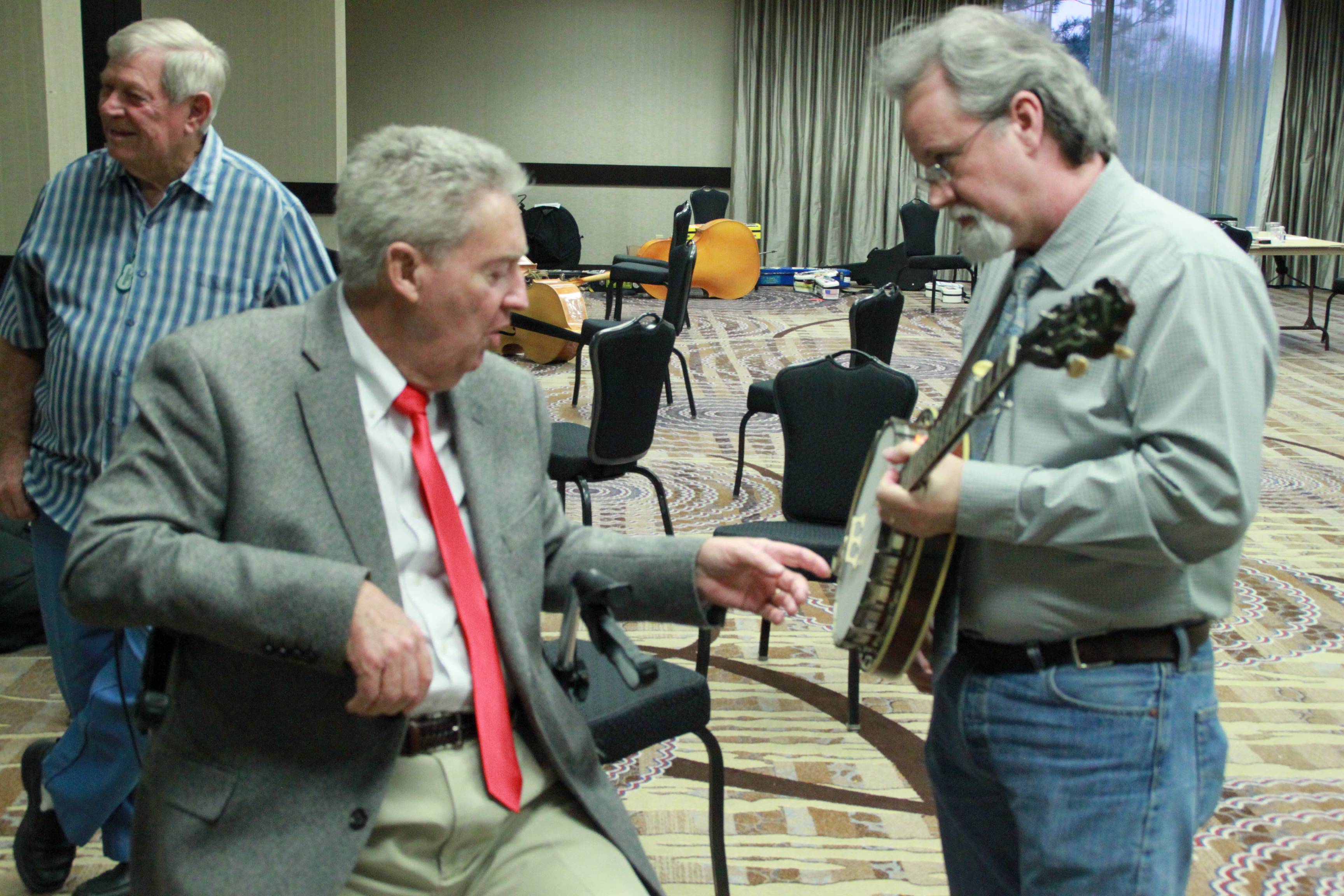 Rob and Allen, talking vintage banjos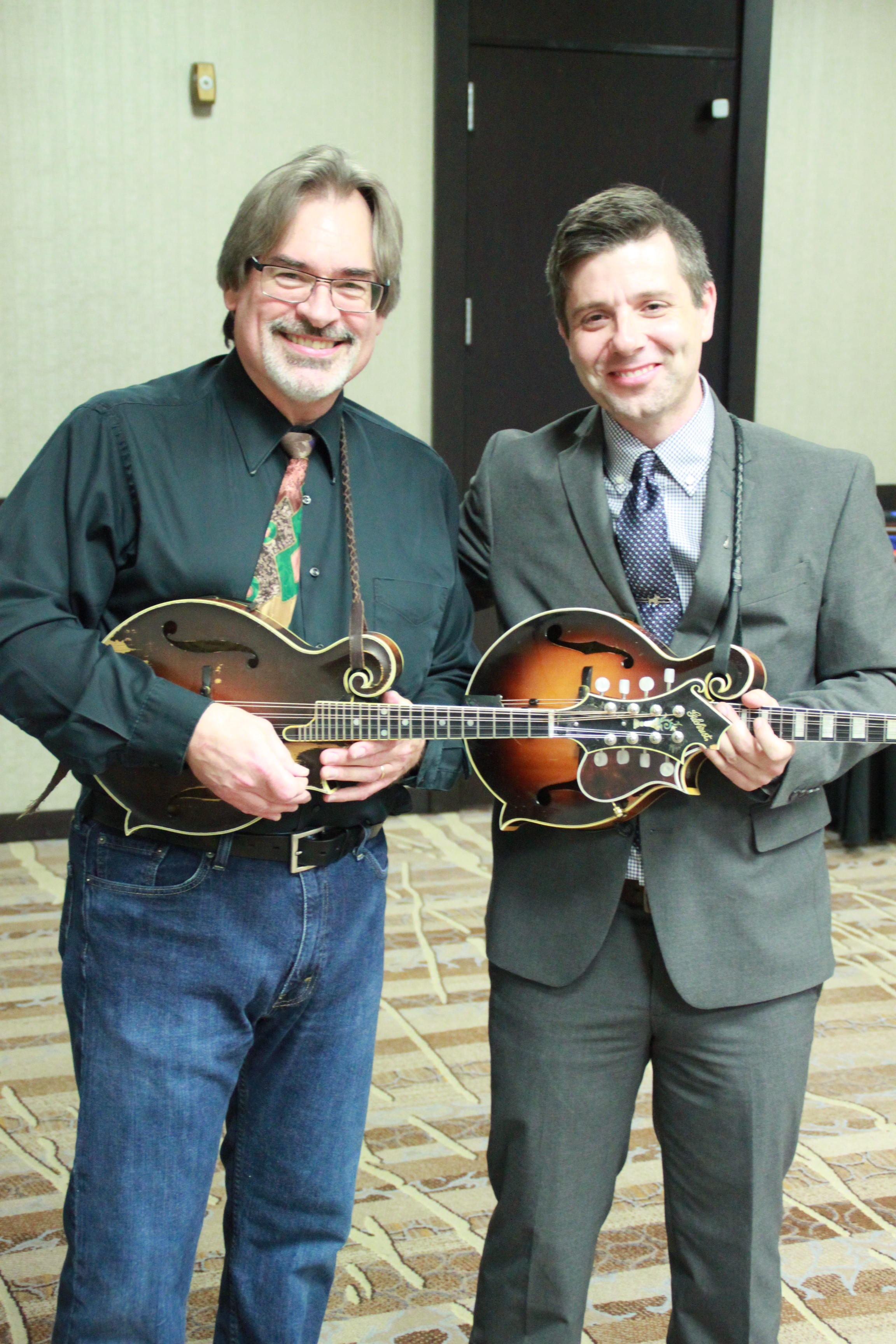 Ron and Scott, treating us to a mini mando concert backstage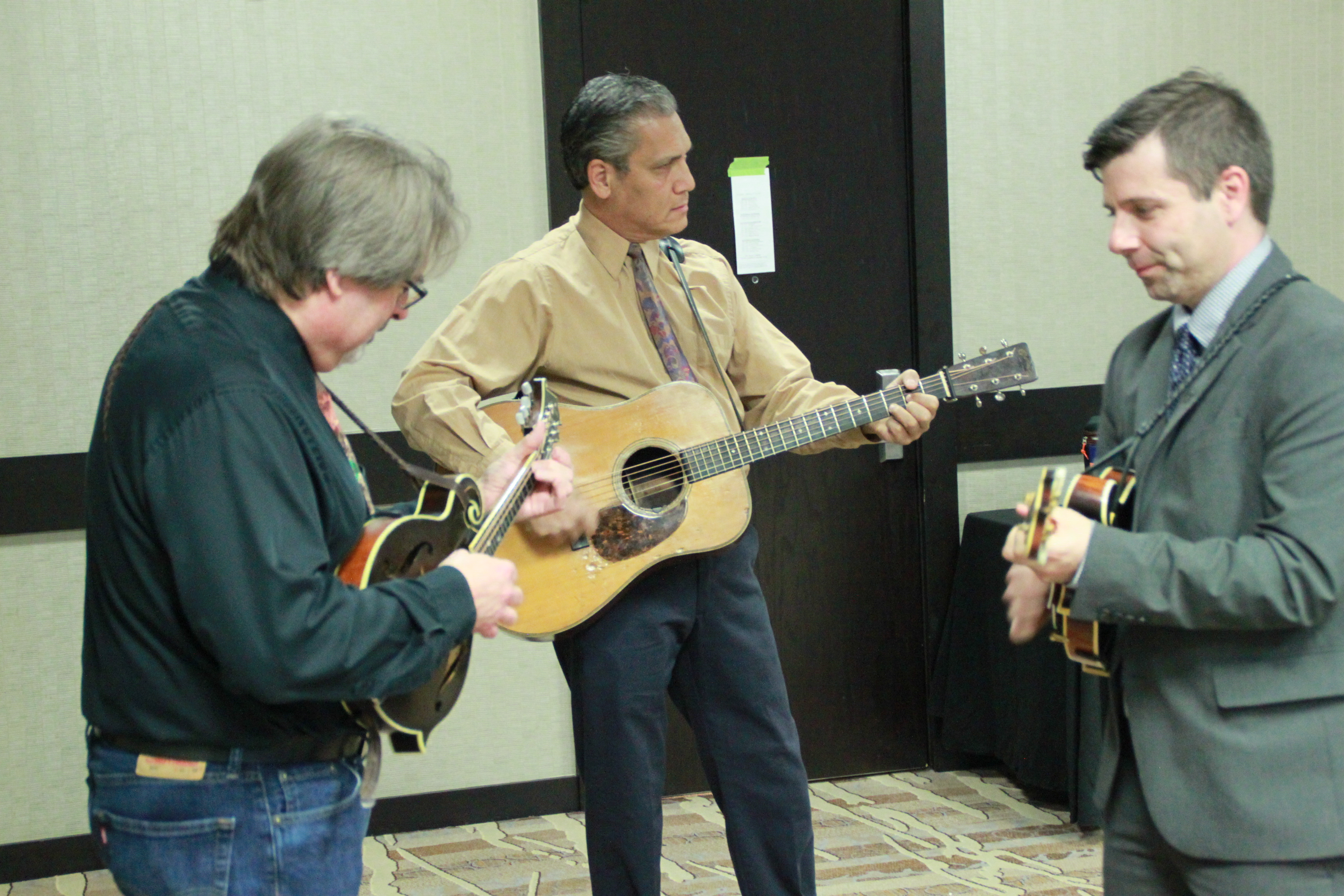 Ron, David, and Scott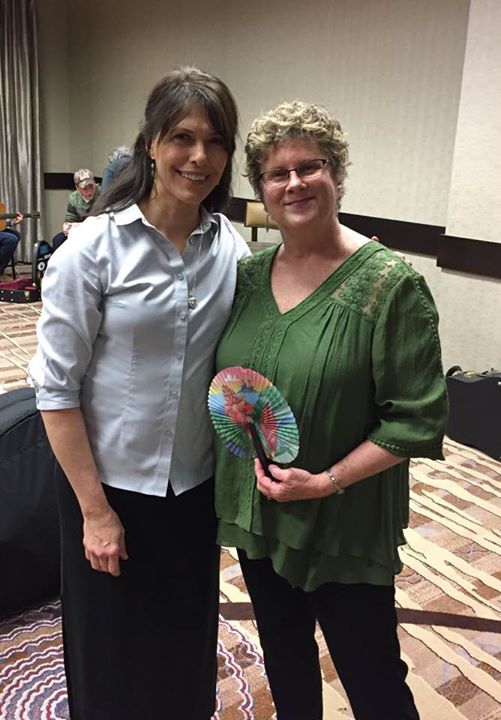 Shelly with Mary Bliefnik from the Hootin' Annies
Of course, no trip to Wichita would be complete without a lunch stop at Toot's Drive-In in Howard, KS.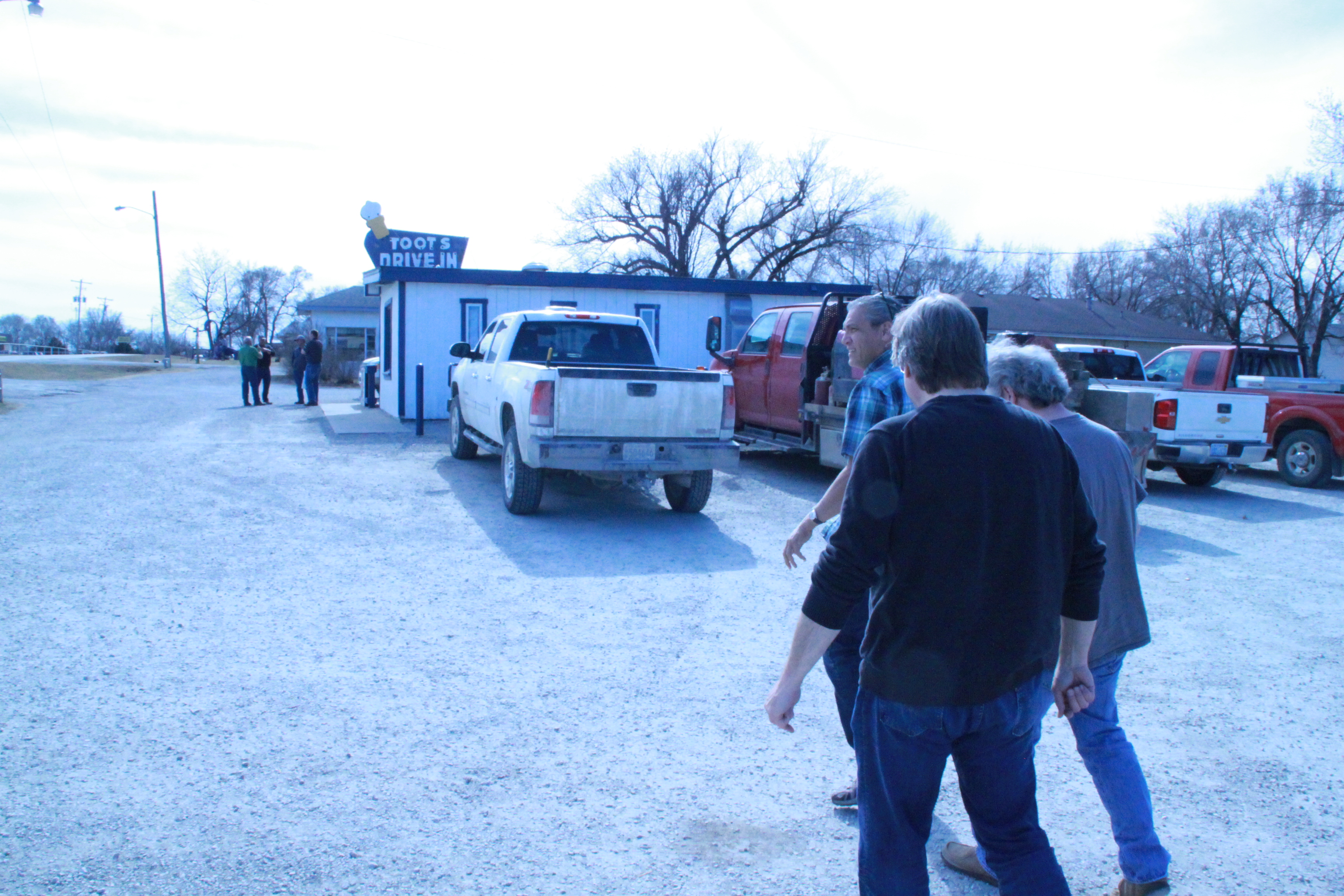 You can just feel the anticipation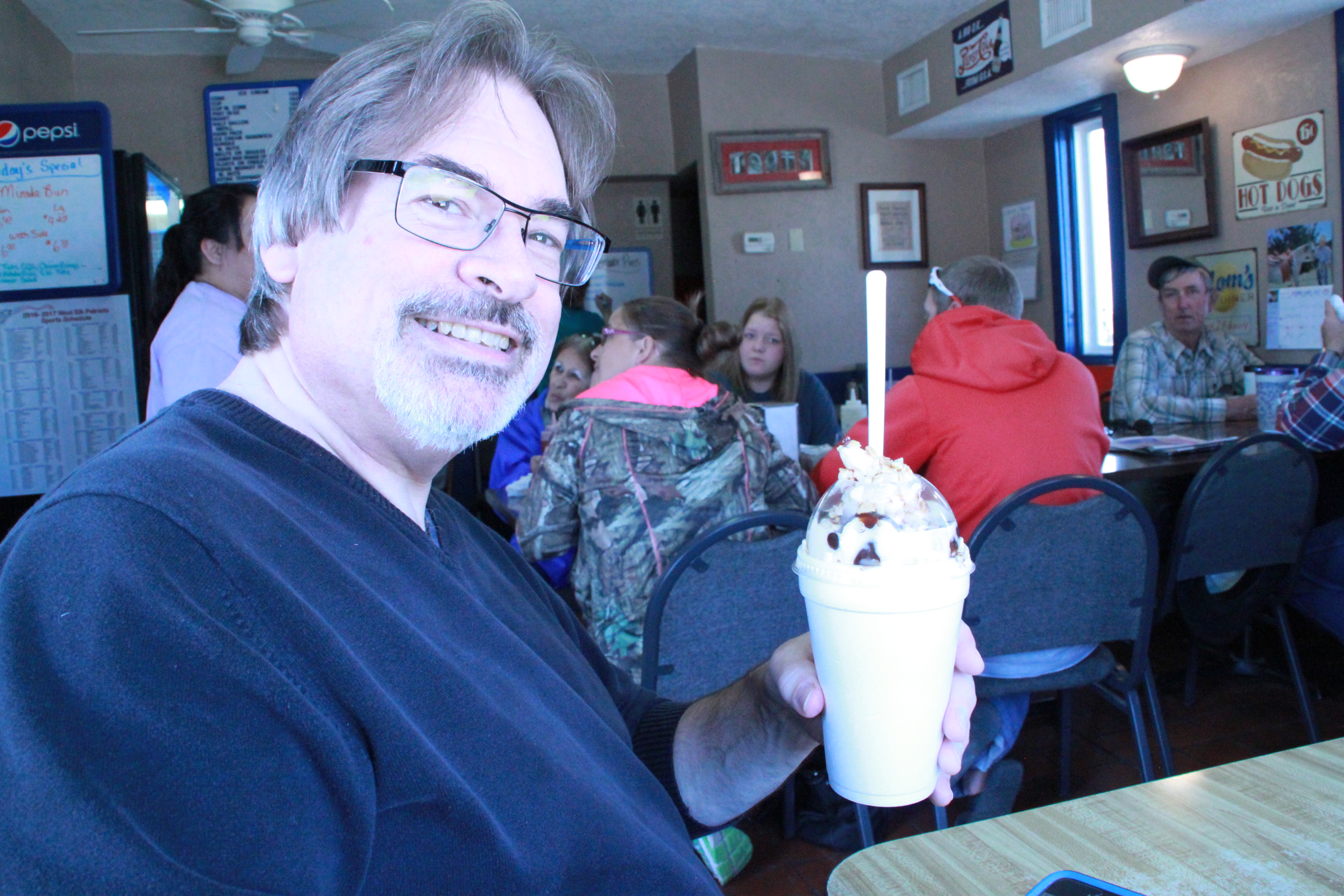 Ron and Fudge Monkey 2017...ice cream, nuts, hot fudge and lots of bananas
If you didn't make it to Winterfest, you're in luck. Click below for a video from our Saturday afternoon show. To see videos and pictures from all the performing bands during this year's festival, visit 
KBA's Facebook page
.