November 12, 2013
- Lonesome Road recently played at the Greater Ozarks Bluegrass Society's (GOBS) Annual Member Appreciation Night.
---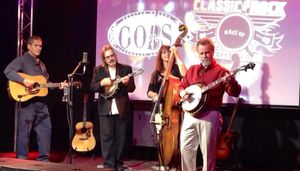 The Classic Rock Coffee House in Springfield, MO was the site for this year's event. 

After Lonesome Road's performance, GOBS members joined the band for a night of "bluegrass karaoke".



To learn more about GOBS or to become a GOBS member, visit gobluegrass.org